The logo is modular and can be used in a wide variety of situations.
All details conform to a hierarchy based on the principles of the app and its usage. The UI/UX design mimics an actual passport.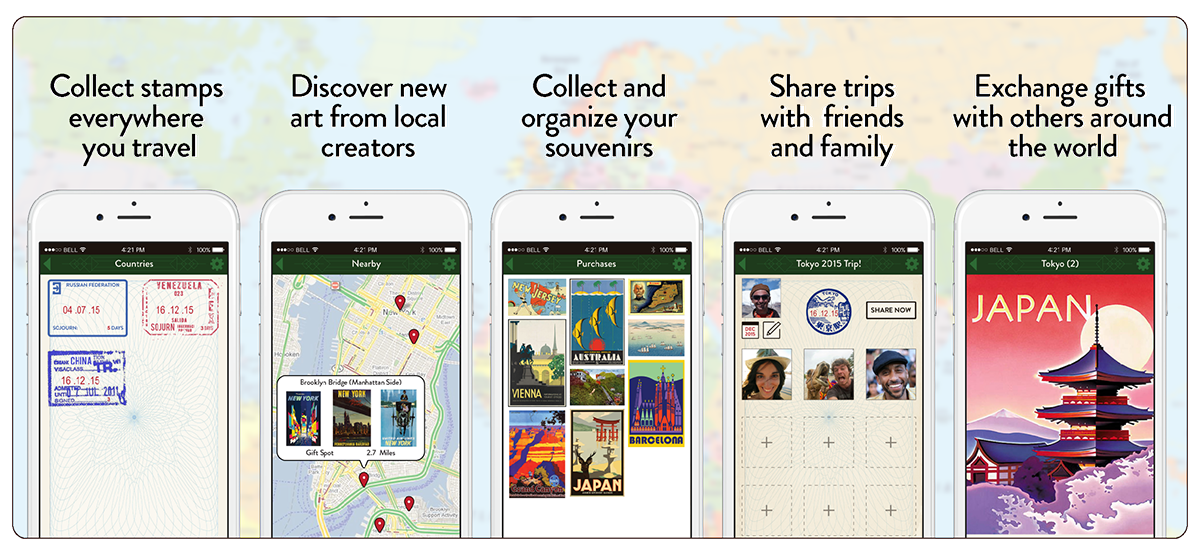 I also designed the mascot and guide for the app, Stampere himself. Part Indiana Jones, part Sir Edmund Hillary, and part R2-D2 he is around to explain, explore and excite.